A limited number of staff and visitor parking spaces are available to book using the car park booking pages. There are 6 bookable spaces for visitors and 2 for staff on the main Trumpington Street site, and 5 bookable spaces at the West Cambridge site.
To select the parking area required use the links at the top of the page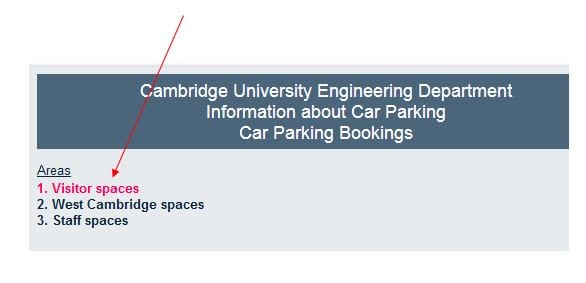 Further help can be accessed via the help link in the title bar.